The Michigan State Numismatic Society
Next Convention
April 7 - 9, 2022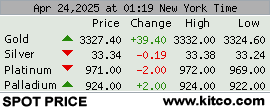 Young Numismatist News
YN Program Guidelines: HERE
YN Auction Bucks info HERE
Dealers: Don't forget that we are starting an advertising opportunity here at the MSNS Website. Email Julianna for details on how to be included in this exciting new offer! Treasurer@michigancoinclub.org
McKinna's Coin Jewelry
See authentic coin rings & jewelry at Spring Show.
Once again the Silent auction will be taking place in the fall to benefit the YN program at MSNS
DONORS
ITEMS IN AUCTION
**Paypal payments are no longer accepted by MSNS.**
MSNS has 20 rolled silver half dollars for sale and 9 counter stamped coins.

They are $40 each. Email to have one held for you until payment arrives. Will hold for 2 weeks. Click to see a larger Photo
Counter stamped coins read DETROIT LELAND and the number out of 12. The Detroit Leland Hotel was the location of the first MSNS convention. Numbers available are: 2, 3, 4, 5, 6, 8, 9, 10 and 11. Counter stamped coins are $75.

Contact webmaster@michigancoinclub.org for details, there are just a few of each left so don't wait to order if you want one.
Get your sponsorship spot early as they are already selling for the fall show!
Dan Freeland (11/4/49 - 4/17/21), with his wife Kathy, were awarded the Glenn Smedley Memorial Award from ANA in 2013, became Numismatic Ambassadors in 2014, and received the American Numismatic Association President's Award in 2009 in addition to many exhibit awards several of which were best of show. Dan was most active in Michigan where he received a Paper Money Collectors Society honorary life membership for active services that included ten years as their Secretary-Treasurer. He was also a past director of Michigan State Numismatic Society. As a couple, they were also active in several local, state, and regional clubs in addition to the MPCFest, at which they received jointly the 2021 Ray Toy Memorial Award – the highest honor granted by the MPCFest.
COIN SHOW PROMOTERS, Please visit our coin show page and make sure that I was able to obtain a flyer at the convention to add your show(s). If your show is not listed I don't know about it nor does all the folks who visit this site for their information
Attention


The Michigan State Numismatic Society will be holding it's next Board Meeting on Friday, April 8th, 2022 at 6:30 p.m. This meeting will be taking place at:



Macomb Room
Macomb Community College, Athletic Building P
Warren, MI 48088
See you at our spring convention on April 7th, 8th & 9th. We will be working diligently to provide you with a successful spring convention for you. Thank you for your understanding and we look forward to seeing you in the spring. MSNS