The Michigan State Numismatic Society
Local Club News:
New Coin Club
COINS : Clarkston, Ortonville, Independence Numismatic Society
Monthly Meeting DATES: Second Tuesday Oct. 10, Nov 14,
Dec 12, Jan 9, Feb 8, March 13 etc.
TIME: 6:30 - 8:45 PM
PLACE: LDS Church
5464 Waterford Rd. SE Corner of Maybee Clarkston, MI 48346
Information: Call Chuck at 248-345-8555 8 AM - 8 PM.
COIN SHOW PROMOTERS…. Please look at the coin shows listed, if you see your show(s) check them over for typos etc,., If you don't see your show, would you mind sending me the information for it.
webmaster@michigancoinclub.org
Have some news about your Michigan Coin club? Send it to the webmaster.
Next Convention
November 24,25,26 2017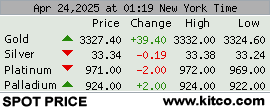 Young Numismatist News
YN Program Guidelines: HERE
2017 Fall YN Auction Bucks info HERE
For more information about the YN Program or questions call Andrew at 734-453-0504 or email to
ANACS coin grading service will be providing a coin submission (only) service at the Fall Convention and Coin show on Friday, Saturday and Sunday.
ANACS is nationally recognized as one of the top 3 coin grading services in the United States. They will have a representative at the MSNS fall show to accept your coins for submission, shipping and grading by ANACS professionals.
Professionally graded coins provide assurances of authenticity and grade that enhance resale opportunities and generally bring higher prices. Please stop by the ANACS table and discuss the submission of your coins with the ANACS representatives.
Click on photo to enlarge
MSNS has 20 rolled silver half dollars for sale and 9 counter stamped coins.


They are $40 each. Email to have one held for you until payment arrives. Will hold for 2 weeks. Click to see a larger Photo
Counter stamped coins read DETROIT LELAND and the number out of 12. The Detroit Leland Hotel was the location of the first MSNS convention. Numbers available are: 2, 3, 4, 5, 6, 8, 9, 10 and 11. Number 7 sold at the convention on Sunday morning. Counter stamped coins are $75.

I will hold individual number requests for 2 weeks also for payments received by check. Thank you! Julie email: msnsboardmember@yahoo.com
Special Elongateds, Limited Quantities
Huron Valley Numismatic Society Sponsors:
SHOW ME THE MONEY Art Exhibit.
November 1-25, 2017
205 W. Livingston Road
Highland, MI.
Complete details at wwwhuronvalleyarts.org