The Michigan State Numismatic Society
Local Club News:
MSNS Board Meeting: Saturday February 3, 2018
11:30 am Cleary's Restaurant and Rub,
117 East Grand River Ave, Howell MI
New Coin Club
COINS : Clarkston, Ortonville, Independence Numismatic Society
Monthly Meeting DATES: Second Tuesday Feb 8, March 13 etc.
TIME: 6:30 - 8:45 PM
PLACE: LDS Church
5464 Waterford Rd. SE Corner of Maybee Clarkston, MI 48346
Information: Call Chuck at 248-345-8555 8 AM - 8 PM.
COIN SHOW PROMOTERS…. Please look at the coin shows listed, if you see your show(s) check them over for typos etc,., If you don't see your show, would you mind sending me the information for it.
webmaster@michigancoinclub.org
Have some news about your Michigan Coin club? Send it to the webmaster.
Next Convention
April 13,14,15 2018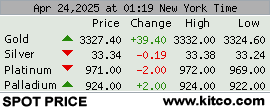 Young Numismatist News
YN Program Guidelines: HERE
2017 Fall YN Auction Bucks info HERE
For more information about the YN Program or questions call Andrew at 734-453-0504 or email to
MSNS has 20 rolled silver half dollars for sale and 9 counter stamped coins.

They are $40 each. Email to have one held for you until payment arrives. Will hold for 2 weeks. Click to see a larger Photo
Counter stamped coins read DETROIT LELAND and the number out of 12. The Detroit Leland Hotel was the location of the first MSNS convention. Numbers available are: 2, 3, 4, 5, 6, 8, 9, 10 and 11. Counter stamped coins are $75.

I will hold individual number requests for 2 weeks also for payments received by check. Thank you! Julie email: msnsboardmember@yahoo.com
Special thank you to Chad Wakefield of Wakefield Coins and Jewelry for sponsoring the backpacks for the YN Give-a-way table. The Kids loved them! (So did the parents actually)
Press Release: Patrick A. Heller re: release of New 2018 Quarter.
Updated information on the public release ceremony for the 2018 Pictured Rocks National Lakeshore Quarter for Michigan.
While the coins are scheduled to enter general circulation on February 5, the actual ceremony will take place Wednesday, February 7 at 10 AM Eastern in the auditorium of the Mather Elementary School, 810 State Highway M-28 West in Munising, Michigan.
At the conclusion of this ceremony, attendees will be able to exchange $10 cash to obtain one $10 roll of these coins. This exchange is being handled by People's State Bank of Munising.
On the prior evening, Tuesday, February 6, the US Mint will conduct a forum at 6 PM at the Munising Township Office located at E9630 Prospect Street in Munising. In this program, the US Mint will provide details on upcoming coin programs. Attendees at this even are invited to provide feedback.
The public is invited to both programs. There is no admission charge to attend either event.
Given the modest local population and the number of nearby lodging facilities that will be closed for the season at that time of year, out-of-town travelers to attend this event should make reservations sooner rather than later. Go to http://www.publishingbyavanti.com/Flipbooks/2017MunisingVGSample/mobile/index.html#p=34 for an area tourist guide and check accommodations on page 34.